VIP Services
Better Move offers nearly every kind of moving service to help make your move simple and effortless. We know that each move is different and has its own unique set of requirements, so we don't believe in a "one size fits all" moving process. With a wide variety of services available, we take into account your needs in advance and help you build a package that works best for you.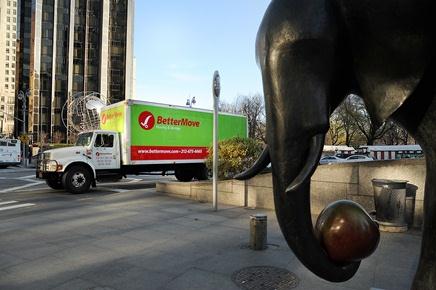 You can choose from our BASIC, PREMIUM, and VIP services to customize your perfect move:
Box delivery: Searching for boxes should be the last thing on your mind when getting ready for a move. We provide a large variety of moving boxes specially designed for objects of different shapes and sizes, and we'll deliver the boxes you need directly to your door.
Packing and unpacking: We can handle all the business of packing and unpacking your possessions during your move. Our packers will pack up your possessions with top-quality boxes and packing supplies, make sure they are properly wrapped and protected, and then carefully unpack them in your new office or residence.
Disassembly and reassembly of furniture: Don't stress about trying to fit your living room set or four-poster bed through the doorway. We can carefully disassemble your furniture, wrap and protect it before the move, transport it to your new home or office, and then put it back together as new.
Custom crating: For oversized or especially fragile items such as artwork, sculptures, large televisions, and glass doors, we can create custom crates out of cardboard or wood to ensure that your items stay protected and are safely transported during your move.
Placement and set-up of electronics:

After safe transport and delivery to your new home, one of our experts can help set up and install your computers, televisions, stereo systems, and other electronics.
Cleaning Services:

Better Move can bring a professional cleaning service to your old and new homes to ensure that you're both leaving and moving into residences that are sparkling clean and tidy.
Disposal and donation:

We can dispose of any items you don't want or arrange to have them dropped off at a charity or other location of your choice.
Pest control: We can bring pest control experts to spray and fumigate for insects, bugs, rodents, and other pests in both your old and hew homes.