Packing/Unpacking
Moving can be headache even when it's over the shortest of distances. We know you already have a lot on your mind, so let us make it easy for you. With our end-to-end packing and unpacking services, you won't have to lift a finger during your move. We have a team of professional and fully-trained movers who can help you organize your move from start to finish.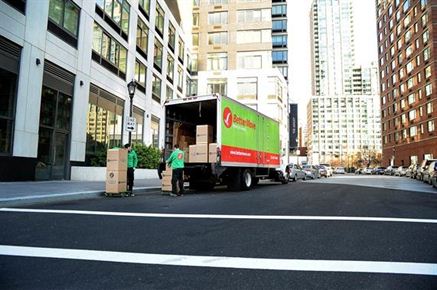 Packing Made Easy
Our packers will come with the supplies and skills to make sure that your belongings are properly packed and protected for your move. We'll be armed with extra-strength double-corrugated boxes, tape, packing paper to keep your items clean, and heavy-duty blankets to protect your furniture. In keeping with our upfront, all-inclusive pricing, the per-box price includes both labor and materials. We'll pack it all perfectly to make sure it's secure for the duration of the move.
Worry-Free Unpacking
Once the move is complete and the truck is unloaded, our packers are ready to make the unpacking process simple and stress-free for you. We'll help you unpack the boxes, reassemble and arrange your furniture, set up your electronics and sound system, and arrange your possessions according to your preference. However we can, we'll help make your new house a home.