Packing\Unpacking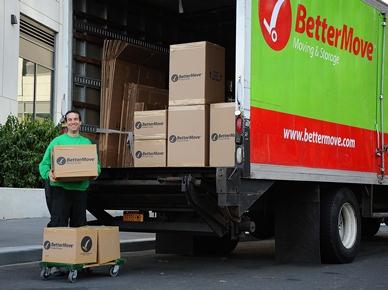 Pick Up and Delivery Services
Storage is easy with Better Move because with our door-to-door services, you'll never have to lift a finger. We have a crew of professional and fully-trained movers who will come to your house, wrap and protect your belongings, and transport them to the storage facility. We'll then unpack your items and carefully store them in your space. When you're ready to remove your items, just let us know and we'll deliver them directly to your door.

Picking Up and Storing Your Belongings
Our crew will come to your house and first take a detailed inventory of all of your items. This inventory will be entered into our storage database system for detailed record-keeping. All of your items will then be wrapped, protected, and padded, and safely transported to our facilities. At the facility, the items will be shrink-wrapped to ensure that they stay safe and clean and will be loaded into your climate-controlled room.

Delivery Back to Your Door
As soon as you're ready to remove your belongings from storage, just give us a call and let us know. We'll unload any and all items you need from your storage space and transport them safely back to your home or office. Don't worry about trekking across town, renting a car, or loading up a truck – we'll do all the traveling and heavy lifting for you. It's just one way that Better Move can make storage incredible simply!