Our Services
Better Move provides a simply a better storage experience: one where you have total peace of mind that we'll handle the hassle of transporting your possessions back and forth and they'll be safe and sound in state-of-the-art storage facilities.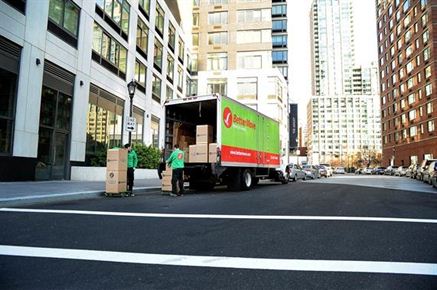 Our comprehensive set of storage services include:
Door-to-Door Pick Up and Delivery:

Don't worry about loading up your car or renting a truck to transport your possessions to our storage facilities – we'll do all that for you. Our crew will come over to your place, prepare a detailed inventory of your items, and then wrap and protect them with blankets for safe transport. We'll then unpack your items and carefully put them in your storage space. When you're ready to remove any or all of your items from storage, just let us know and we'll deliver them directly to your door.
State-of-the -Art Facilities:

Our storage facilities are built to comply with the industry's highest standards and are licensed by the NY Department of Consumer Affairs. To protect your items, all storage rooms are climate-controlled to ensure that the temperature and humidity levels are optimal. In addition, we protect against dust with a sophisticated air filtering system.
24/7 Security and Monitoring:

All of our facilities are monitored 24 hours a day, 7 days a week with video surveillance, on-site security, and advanced monitoring systems. Unattended visitors are not allowed on the facility premises, and only you and a Better Move storage manager will have access to your belongings. Rest assured that your possessions are safe with us.
Wide Variety of Room Sizes:

We have the space to best store your inventory, whether it's just a few small items or an entire house's worth of furniture. We've got everything from 160 cubic feet to 10,000 cubic feet – large or small, Better Move has the storage options to meet your needs.
Short-Term and Long-Term Storage: Whether you simply want a place to temporarily keep your stuff or need a space to safely store your possessions for months or years, we at Better Move have you covered. We offer flexible storage options for a wide variety of needs and can accommodate your schedule.