Moving with Better Move:
How it Works and What You Can Expect
Better Move promises an easy moving experience because our experts know what to plan for in advance. Even better, we make sure you're a central part of this planning process. That way you're always in the loop, we deliver the exact services you need, and what we plan in advance is what you get.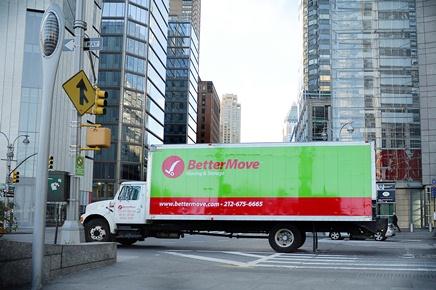 So how does our moving process work?
First Things First – All-inclusive Pricing
We promise upfront, all-inclusive prices that are tailored to your unique requirements and needs. Before anything else happens, we work with you to calculate a detailed proposal that will account for all inventory, logistics, and services of your move. If necessary, someone from Better Move will come by to take a look at your home and office and your possessions. Then you schedule the date. You'll receive your quote in writing, and that's it!
Click here to learn how Better Move Pricing Works
Your Part is Done! We Plan All the Logistics
We reserve a truck and crew for your move and a planner works to anticipate all the details of your moving process. Every step is calculated – everything from parking in a specific street layout to properly disassembling and reassembling furniture. If you've ordered boxes or other packing supplies, we'll deliver them to you on the date we agreed upon in advance. A few days before your move, we'll give you a call to go over the plan and see if you have any changes.
Moving Day – Sit Back and Relax
Our team will arrive at your place and execute the move as planned. A supervisor will be available at all times to supervise the move and make sure all is going according to your satisfaction. In the meantime, you can sit back and relax and let our crew do the hard part.
After Your Move: Following Up
After the move is over, we'll give you a call to check in, make sure everything went smoothly, and answer any questions you may have. We're there with you every step of the way!