NYC Self Storage Company
Whether you need a place to store your belongings in between moves or simply don't have enough room in your home and office for all of your stuff, Better Move offers both short- and long-term solutions for all of your residential and commercial storage needs. Our state-of-the-art facilities in NYC have a wide variety of room sizes to best suit your inventory – everything from just a few items to an entire apartment's worth of furniture.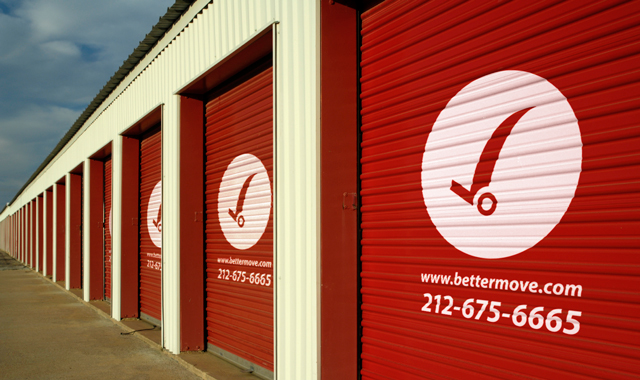 Here's how our storage solutions can give you peace of mind:
Your possessions are safe with us: Our company's storage facilities are totally climate-controlled to protect your belongings from humidity, dust, and temperature changes. In addition, the facilities are fully-monitored 24/7 with security systems and fire protection systems. You alone receive a key, and nobody else will have access to your storage room without your explicit authorization.
Door-to-door services for your convenience:

As BetterMove is one of the leading moving companies in NYC,

you don't need to worry about getting your possession to our storage facilities yourself – we'll do all the heavy lifting for you. Our professional crew will come to your home or office, transport your possessions to our facilities, and carefully unload and store them. Ready to remove your belongings? We'll gladly deliver your items directly to your door.
We keep detailed records and inventory: When storing your possessions, our crew creates a detailed inventory list that is stored in our secure storage database. You'll receive a list of these items with reference numbers so that when you want to have the items delivered, you can easily request the exact items you want to remove. We keep detailed records to make sure everything is always accounted for.
Our solutions are flexible to fit every need: Whether you need to store just a few small items or an entire apartment's worth of furniture, our facilities have you covered. We offer a variety of room sizes that can accommodate your inventory, large or small. In addition, our space is suitable for both short-term and long-term storage, so we'll work with your schedule.
BetterMove's storage facility is located in New York City, and provides storage Service for clients from Manhattan, Queens, Bronx and Brooklyn.