NYC Moving Quotes & Pricing
Our upfront, all-inclusive pricing system promises that what we agree upon in advance is exactly what you get on moving day – no surprises and no hidden costs. We look at your needs and requirements in advance, think about all the details, and calculate a price that accounts for inventory, logistics, and services of your move. In the spirit of fairness and honesty, we keep our pricing process fully transparent.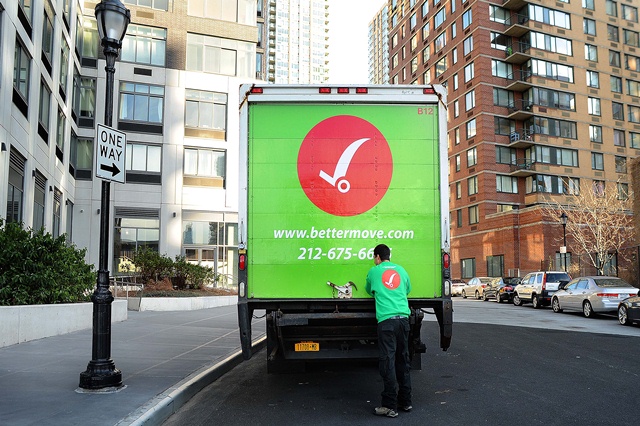 Here's how we break our pricing down:
1. The amount and size of items you need to move: Together we'll agree on a list of the items you want to move and calculate a price based on your inventory.
2. The distance between your current and new destination: Next we'll calculate the distance between your current residence and your new destination. We consider factors such as driving time and gas.
3. Logistics of moving your items: We then consider the details of how we'll move and transport your items. We consider these details in advance so that they will not incur extra charges on the day of your move. These factors include:
What's the distance between our truck's parking space and your door?

Which floor do you live on?

Do you have an elevator?
4. The date of your move: We consider the season and time of the month that the date of your move falls on and whether it coincides with any major holidays.
5. Extra moving services: Finally, we consider the special requirements that make your move unique. With a wide variety of services available, we consider your needs in advance and help build a package that works best for you. Some of these services may include:
That's it! You'll never end up needing to pay more because the weather was poor or traffic added extra hours to the moving process. We'll take on that risk too because we know that upfront and transparent pricing is key to giving you a better move.