New York City Residential Movers
We know that moving homes is much more than shifting your things from one place to another – it's changing your entire life. Whether it's relocating your family across the country or moving into a new place just down the street, changing homes is never hassle-free. There's one part of the transition that we at Better Move can help with: giving you a relaxed and painless moving day.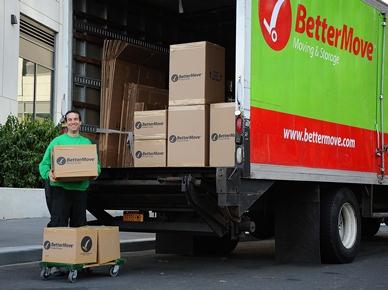 Better Move specializes in residential moves and we know exactly how to handle all the details. We're ready to meet all of your moving needs – everything from planning to packing to all the heavy lifting.

When you're moving homes, here's how we can give you a better move:

We offer end-to-end services:

Don't feel like packing? No problem, we can do it for you. Need boxes? We've got you covered. Want us to reassemble your electronic systems in your new house? We'll do that, too. We offer nearly every kind of moving service to help make your move simple, effortless, and stress-free.
We really care about your things:

We know that you can't place value on your grandmother's china set, an antique table, or photo albums of your family. That's why we handle your boxes with the utmost care, wrap and protect your furniture, and transport your possessions in secure carriers. We'll also always make the extra effort to protect your building and keep it clean.
We plan all the details in advance:

We've been working in the moving business for a long time and our team knows what to expect. A planner works to map out all the details of your moving process in advance, and every step of your move is calculated. That's how we can promise to cut down on all unnecessary delays and make sure that from start to finish, your move goes smoothly.
Our prices are upfront and all-inclusive:

We don't like hidden costs or surprises, so we don't play that game. The price we give you before your move is upfront and all-inclusive, and no matter what happens, it won't change. That's one less thing you have to worry about, and it's all part of our commitment to give you a better move.