We know that long distance moving can be overwhelming. Getting a new job, finding a new school for the kids, or simply figuring out which coffee shop in your new neighborhood is the best … moving across the country is an enormous transition. We at Better Move are prepared to make it easier for you. We'll handle all the actual "moving" parts of your relocation so you can focus on the more important parts of your relocation.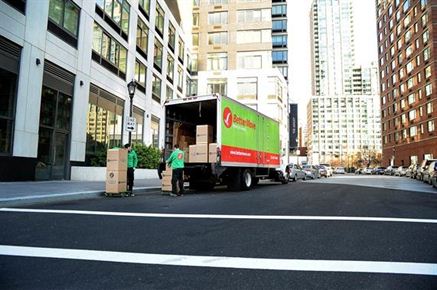 We'll do all the packing and planning
You've got enough to think about – let us prepare your move for you. We offer a wide range of professional services to prepare your possessions for a long-distance move. We'll provide the supplies and do the rest for you: pack, wrap, protect, transport, and unload. From start to finish, your stuff is safe with us.
We make long-distance moving affordable
Our long distance quotes are upfront and all-inclusive so you don't need to worry about any hidden costs. We plan all the details in advance and account for every step of the move so there are never any surprise expenses. Plus, no matter the state of your finances, everyone deserves a better long-distance move, so we're ready to build a package that works for your budget.
We have the expertise to give you peace of mind
We have years of experience in long-distance moving and know how to give you an easy, efficient, and stress-free move. We prepare for all the details, we know how to handle all interstate industry procedures, our staff is trained to handle your possessions with care, and our drivers have all completed safe driving courses . Our professionals have the experience and expertise to give you total peace of mind.