New York City Commercial Movers
Whether it's relocating to a different state or simple local move, moving your business is a big deal. At Better Move, we know that coordinating a commercial move is a completely different story from handling a residential move. Not only do you need the assurance that your equipment, data, files, and furniture will be handled and transported safely, you also have to ensure that your business remains productive.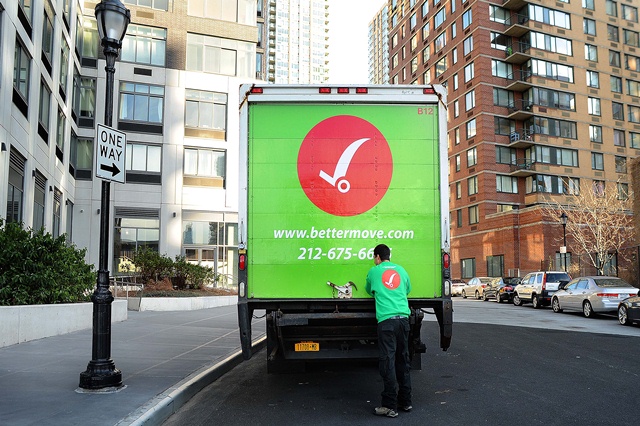 Even the smallest of moves interrupts your normal business activities, and we know that you can't afford to be out of commission any longer than necessary. That's why we plan every step of your move in advance to ensure that you can get your business back up and running in no time. We're experienced in relocating small business, medium-sized companies, and large corporations alike, and know how to prepare for all the details.

Here's how we can make your commercial move fast and efficient:
We're experts in the details of commercial moving:Our staff develops a precise and coordinated plan before executing any move, and they have an eye for the details. We know how to stay in compliance with all commercial building work procedures, we label all desks and files before any move, and we handle all items with the utmost care.
We know how to minimize downtime: During the time of the move, your business is essentially closed. To minimize disruption to your normal business activities, we're ready to move your office after-hours and work according to a schedule that's most convenient to you. In addition, we have a standby team that's always on call to make sure that there are no delays.
We'll get your technology back up and running: Getting your office's technology reconnected and running is essential to resuming business as usual in your new location. Our team is ready to help you get your servers back online, set up your computers, and make sure all other electronic devices are properly set up. That way when your employees return to the office, they can get back to work right away.
We'll keep your workstations, paperwork, and files organized: To get back to work, you need immediate access to all of your supplies, paperwork, and materials. Before the move, we label and organize every box and every piece of furniture. When reassembling and setting up in your new location, we'll make sure that everything goes exactly where it should.
Our pricing is upfront so you can stay within your budget: We promise upfront, all-inclusive pricing, so what we agree upon in advance is exactly what you get on moving day. We know that budgetary concerns are paramount when planning a commercial move, and we can give you the peace of mind that with Better Move, there are never any hidden costs or surprise expenses – no exceptions.